1 of 2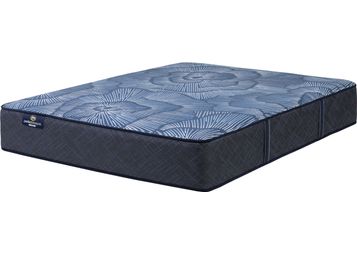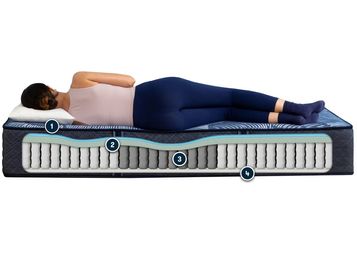 New
Kittle's Furniture
Serta EUPHORIC TWIN XL FIRM HYBRID MATTRESS ONLY
Enter location for stock & shipping information
Description
Featuring an 850-coil density system, this smooth top hybrid mattress offers 3 zones of comfort, essential cooling features, and memory foams that contours to your body—with upgrades available with more cooling layers and support.
Collection Features: 1. CoolFeel™️ fabric Topped with a luxurious, breathable cover with a cool-to-the-touch sensation 2. Cool Twist® Gel Memory Foam Cooling gel swirled into premium memory foam offers enhanced airflow, heat dissipation, and contouring comfort 3. 3-Zoned Coil Design An 850-coil density system that offers three zones of support with targeted pressure relief for the lower back, hips and cradled comfort everywhere else 4. Serta® Balanced Support Foam Strikes the ideal balance of cushioning and support, no matter how firm or plush you prefer your mattress
Additional Information: Pair with a standard 9 foundation, low profile 5 foundation or an adjustable foundation.
Warranty Information: 10 Year Limited Warranty.
SKU35436
---
Kittle's Furniture is on a mission to provide top-tier products and stellar customer service, making it one of Indiana's favorite furniture retailers since 1932. A constantly evolving inventory and commitment to quality ensures Kittle's customers are met with a positive shopping experience, from purchase to delivery. Browse Kittle's premium selection or head to one of their modern showrooms to check out your piece before you buy.
---