Coastal Style
Subheading
Bring the feeling of a breezy, relaxing beach day into your home. Coastal style incorporates natural elements and textures of the seaside for a vacation that lasts all year.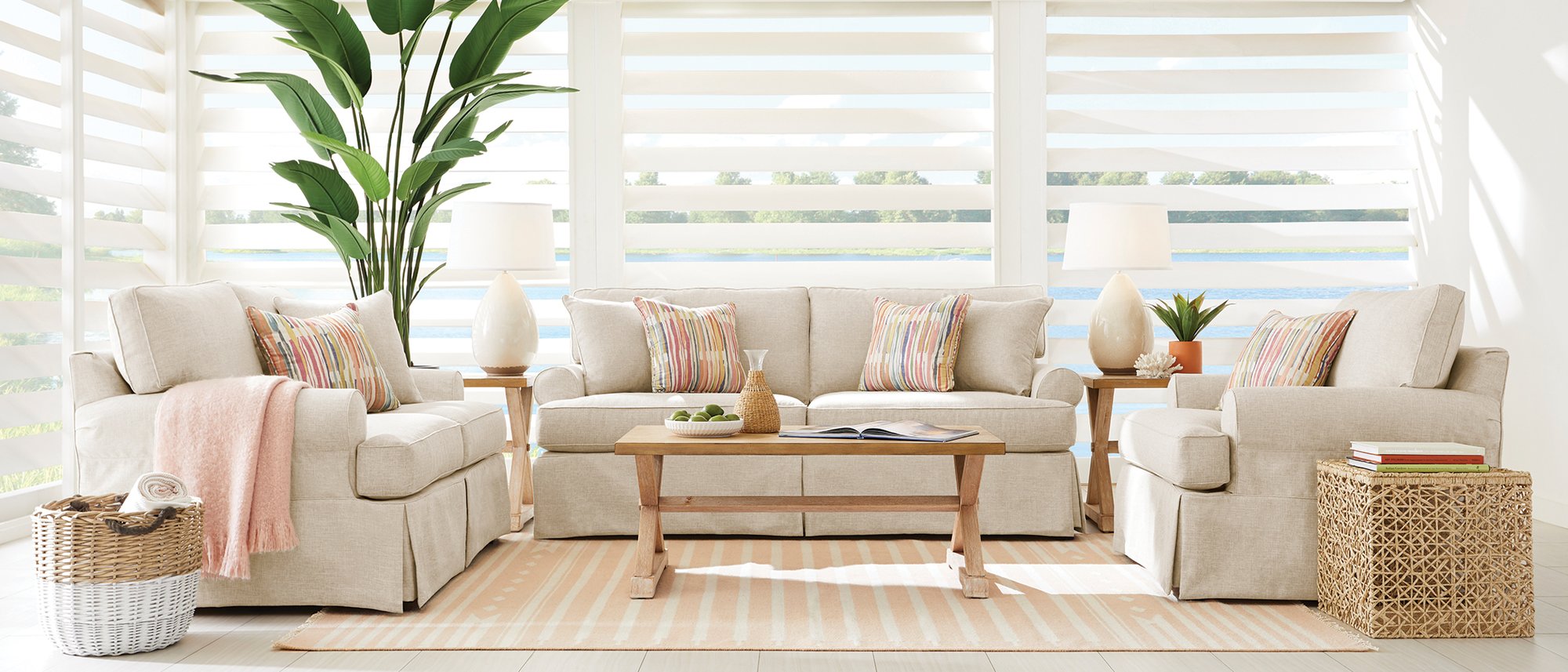 What Is Coastal Style?
Coastal styles embody the casual, carefree aesthetic of a beach vacation. It brings the relaxation and textures of the seaside into your home with light wood, wicker, glass, stripes, and nautical patterns.
How To Design a Coastal Home
Choose furniture made from fabrics and colors that honor the landscape of the beach. Cotton and linen materials with light wood accents are a classic coastal choice. Complement your larger furniture pieces with gauzy curtains, blue hues, and nautical decor. Arrange your rooms to create a space that feels open and relaxed. The goal is to create an atmosphere that gives you the same breezy comfort you get when you step onto the beach.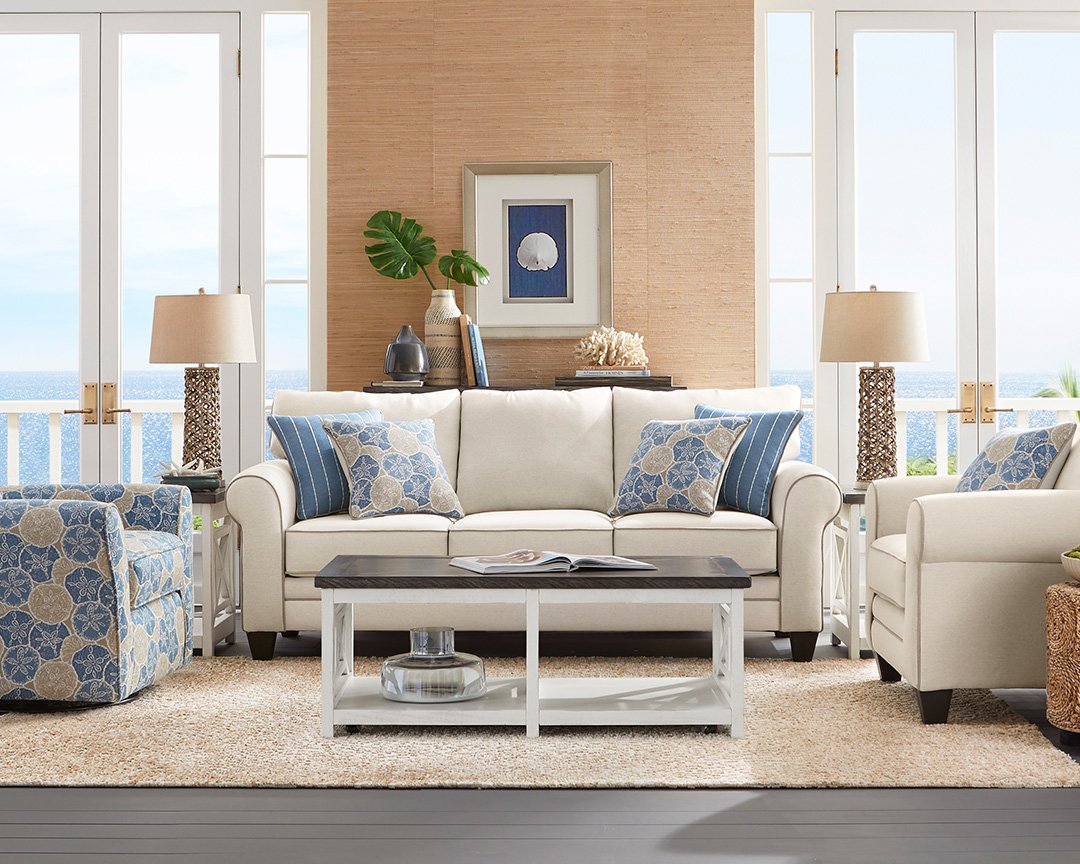 Take staycation to the next level with a coastal living room. Furniture made from natural fabrics and striped patterns brings a relaxing day on the beach into your home.
Leave the sand outside and get a beachside picnic with a coastal dining room. A lightweight table with ample seating accented by a bright light fixture and a functional rug completes the look.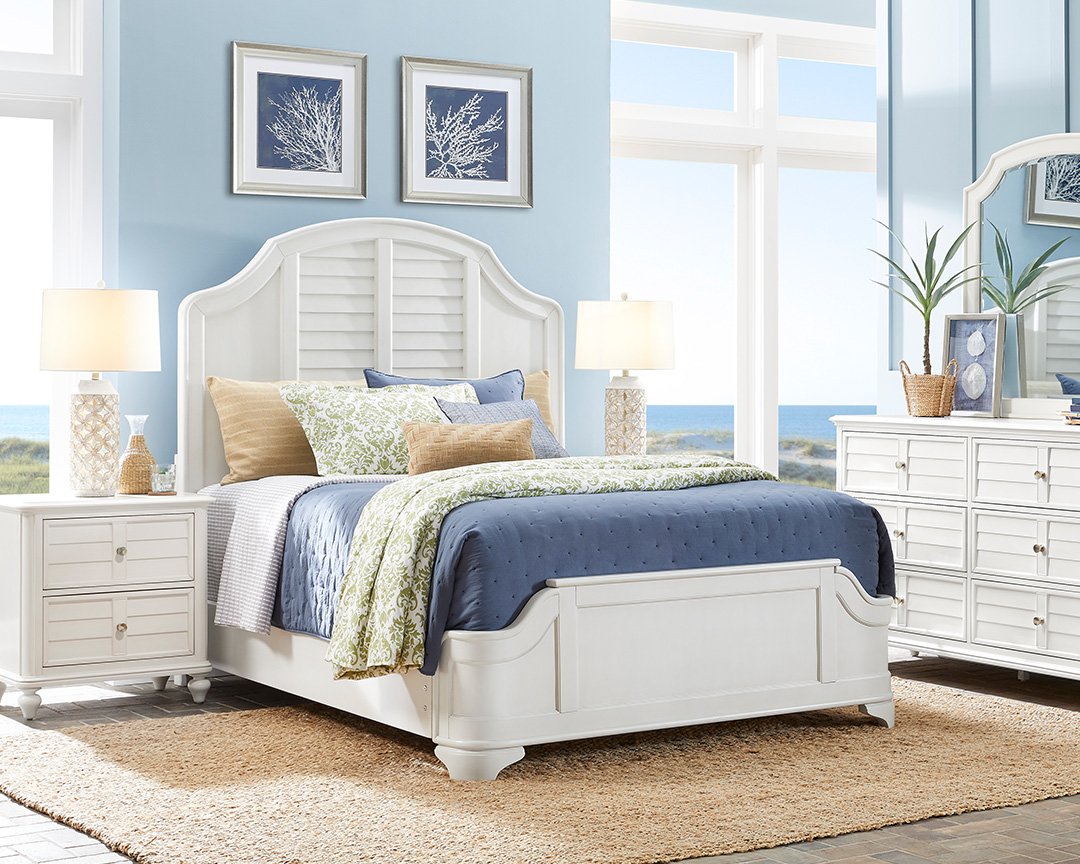 Create a bedroom look so perfect you can practically hear the ocean. Choose a wood bed frame layered with neutral, lightweight bedding. Accent your design with a side table or trunk that matches your driftwood theme.