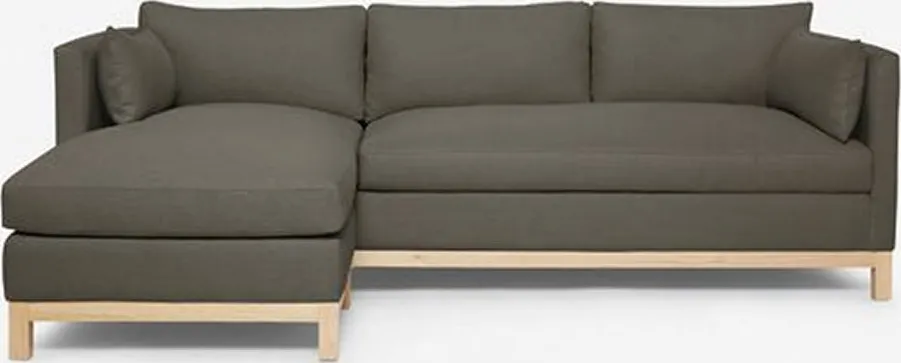 Hollingworth Sectional Sofa by Ginny Macdonald
Lulu and Georgia
Hollingworth Sectional Sofa by Ginny Macdonald
Enter location for stock & shipping information
Description
Clean lines classic materials and polished details are the epitome of transitional comfort. This sectional sofa from the Ginny Macdonald collection for Lulu and Georgia features a wooden frame and comes in a variety of fabrics and colors making it the perfect mix-and-match statement seating piece. Inspired by Ginny's English heritage and handmade in Los Angeles each piece in the collection fuses her British roots with her California lifestyle.
SKUL0456898
---
Spot clean with upholstery shampoo foam from a mild detergent or mild dry cleaning solventDo not saturate with liquidPile fabrics may require brushing to restore appearance
---
---
Shop Lulu and Georgia for exclusive designer collaborations, uniquely curated collections, one-of-a-kind vintage pieces, and gorgeous rugs. Lulu and Georgia's vast selection of furniture and decor features quality-crafted, trend-forward pieces perfect for every interior design enthusiast. Browse Lulu and Georgia's selection to update your home with an elevated, contemporary look.
---
Material
Red Oak Wood Base Trillium Hardwood