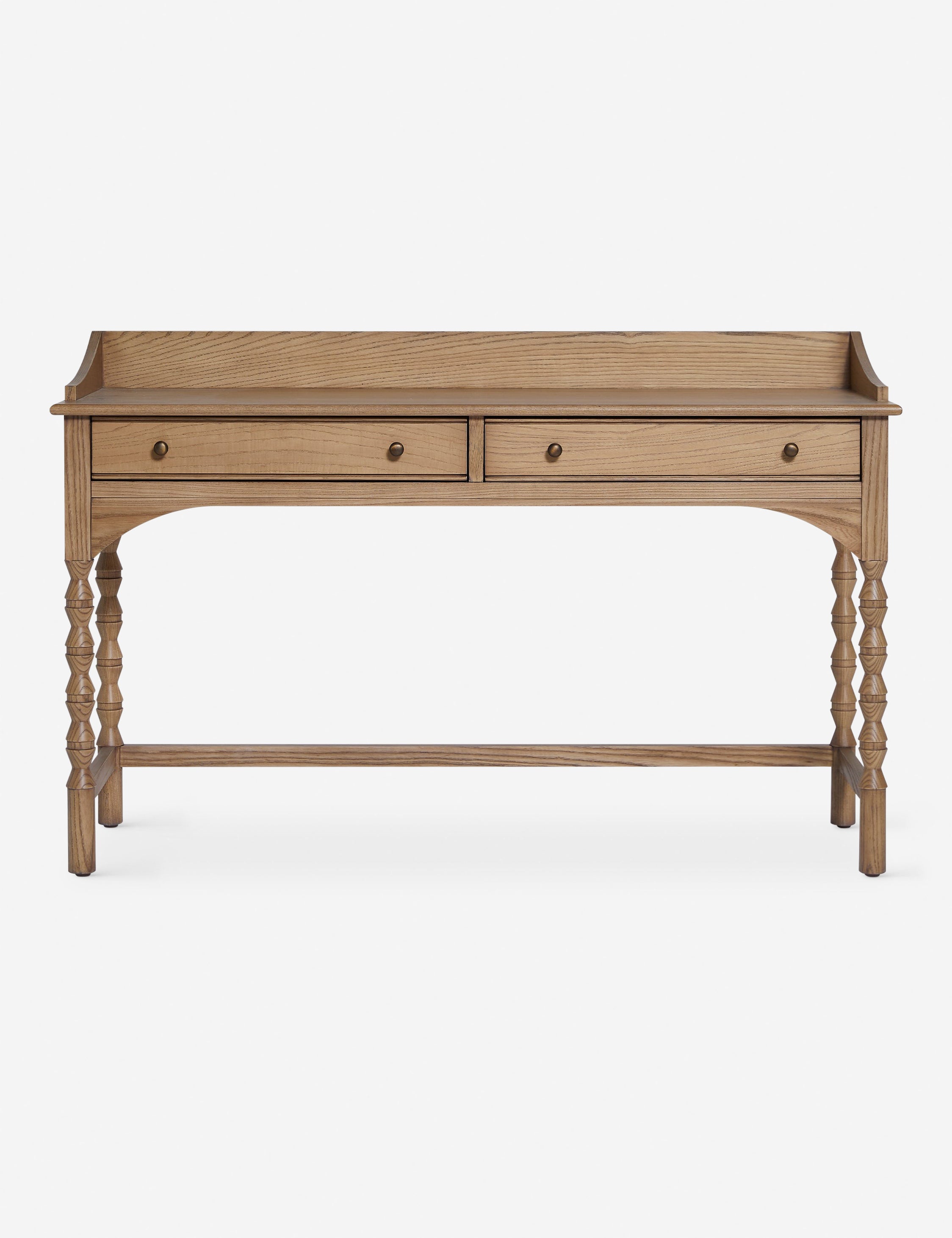 Topia Console Table by Ginny Macdonald
Lulu and Georgia
Topia Console Table by Ginny Macdonald
Enter location for stock & shipping information
Description
Traditional meets modern in this console table from the exclusive Ginny Macdonald collection for Lulu and Georgia. Inspired by Ginny's English heritage and fondness for handcrafted details each piece in the collection fuses her British roots with her California lifestyle. Turned legs add a touch of drama to the console's transitional design featuring an airy profile with two spacious drawers.
SKUA0654134
---
Avoid direct exposure to sunlight. Wipe clean with a soft dry cloth. Protect your furniture from moisture and scratches by using coasters. Avoid harsh chemicals as they may damage the finish.
---
---
Shop Lulu and Georgia for exclusive designer collaborations, uniquely curated collections, one-of-a-kind vintage pieces, and gorgeous rugs. Lulu and Georgia's vast selection of furniture and decor features quality-crafted, trend-forward pieces perfect for every interior design enthusiast. Browse Lulu and Georgia's selection to update your home with an elevated, contemporary look.
---
Material
Ash Wood Ash Veneer