Farmhouse Style
Subheading
Let comfort and nostalgia surround you with this simple, comfortable aesthetic.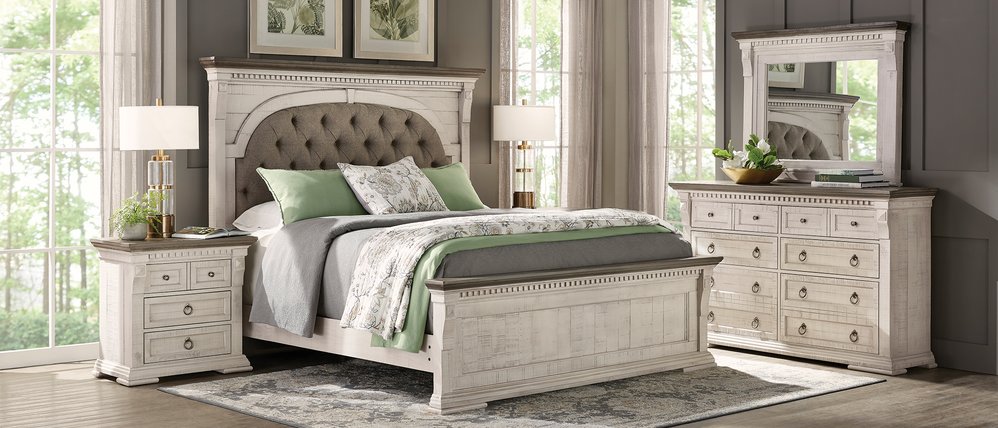 What Is Farmhouse Style?
Farmhouse style runs counter to the sleek, museum-like style of minimalist designs. This style doesn't feel perfect. It leans on neutrals, comfortable upholstered furniture, and antique accents to create a soft, homey atmosphere.
How To Decorate a Farmhouse Style Home
Create an inviting atmosphere that makes guests feel at home. Farmhouse designs are built using a light neutral color scheme. Add color and dimension with a restrained touches of organic decor, natural textiles, and antique-style accents. Choose neat and classic furniture rather than ornate, highly detailed styles to avoid overwhelming the space. There are no strict rules, so opt for serene pieces that call to you.