1 of 1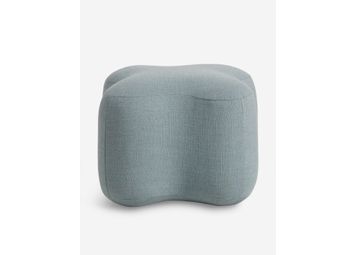 New
Lulu and Georgia
June Ottoman by Eny Lee Parker
Enter location for stock & shipping information
Description
Eny Lee Parker brings her thoughtfully grounded approach—an embrace of slowness intention and respect for nature—to an exclusive collection with Lulu and Georgia. The June ottoman sets the stage for chic sophistication with its undulating lines and crisp silhouette. Float this ottoman in the room for an artful accent with functional appeal.
SKUA0655309
---
Avoid placing upholstery in direct sunlight to minimize fading. Depending on the fabric pilling or crushing may occur with wear. Spot clean by blotting with a light-colored damp cloth. For larger stains we recommend contacting a professional upholstery cleaner. Vacuum regularly with an upholstery attachment. For more information check out our Furniture Guide
---
---
Shop Lulu and Georgia for exclusive designer collaborations, uniquely curated collections, one-of-a-kind vintage pieces, and gorgeous rugs. Lulu and Georgia's vast selection of furniture and decor features quality-crafted, trend-forward pieces perfect for every interior design enthusiast. Browse Lulu and Georgia's selection to update your home with an elevated, contemporary look.
---