1 of 2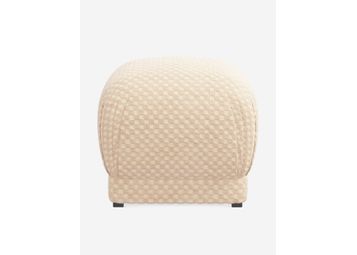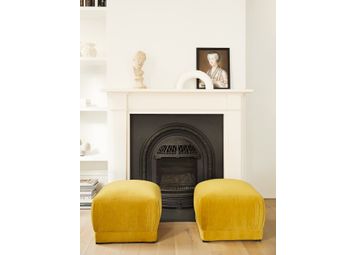 New
Lulu and Georgia
Bailee Ottoman
Enter location for stock & shipping information
Description
An upholstered cushion-top gives this ottoman its pouf-like design—with pleated corners for a chic touch. We love it styled as an accent piece in a collected living space surrounded by organic materials and natural textures or as a functional addition to a cozy nook.
SKUL0470290
---
Avoid placing upholstery in direct sunlight to minimize fading. Depending on the fabric pilling or crushing may occur with wear. Spot clean by blotting with a light-colored damp cloth. For larger stains we recommend contacting a professional upholstery cleaner. Vacuum regularly with an upholstery attachment. For more information check out our Furniture Guide
---
---
Shop Lulu and Georgia for exclusive designer collaborations, uniquely curated collections, one-of-a-kind vintage pieces, and gorgeous rugs. Lulu and Georgia's vast selection of furniture and decor features quality-crafted, trend-forward pieces perfect for every interior design enthusiast. Browse Lulu and Georgia's selection to update your home with an elevated, contemporary look.
---
Color
Hi Lo Checker Natural By Sarah Sherman Samuel
Material
Pine Wood Polyurethane Foam And Polyester Fiber