Set up your poolside soiree with outdoor chaises and lounges at the crossroad of style and function. Explore straightforward and lightweight chaise designs for an easily movable and long-lasting piece, or choose from an upholstered, cushioned lounge that provides a comfortable spot for an all-day lounge.
The right poolside setup will make your summer parties the most anticipated event of the season. Learn more about choosing the perfect seating for your pool with our outdoor chaises and lounges guide.
Define Your Color Palette
Define the color palette of your room by choosing your base colors. The right color scheme creates a balanced, put-together look.
Choose a Color Foundation
Set the tone of the room by starting with a neutral foundation color. Use this color for your walls, floor, or fixed surfaces.
Complement With a Secondary Color
Select a secondary color that complements your foundation. It should create subtle contrast that doesn't compete with the foundation color.
Finish With a Pop of Color
Create contrast with bold furniture upholstered in a pattern that packs a punch. Patterns should complement your palette but stand out from the rest of the room.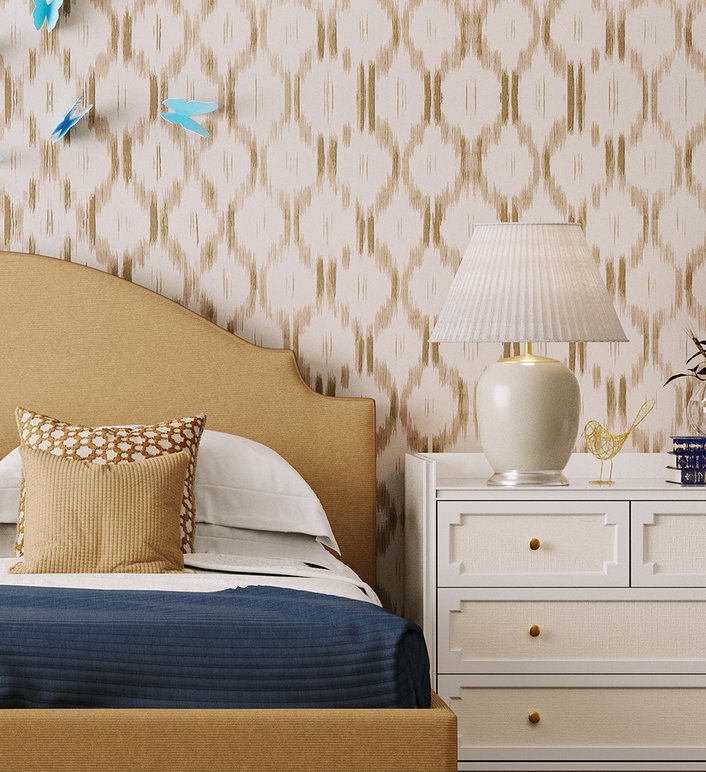 The Art of Mixing & Matching
After selecting your color palette, create visual interest by layering one or multiple patterns. Patterns of differing scales complement one another for a cohesive design. Don't be afraid to mix different patterns.
Follow these simple pattern/color ratios to design a space that is colorful, fun, and put-together.
a) One large pattern + one small pattern + base color(s)
b) One large pattern + one small pattern + one medium pattern + base color(s)
Add varying degrees of light and dark colors and patterns to create contrast and control the focal points of your space.
Pair a deep, neutral wall color with a bold, patterned accent chair to make your furniture the main attraction, or let your walls take the stage by pairing neutral upholstery with a bold pattern on the walls.
However you mix, there is a place for you within the patterned playground.
– Rebecca Beckman from Magnolia Magazine.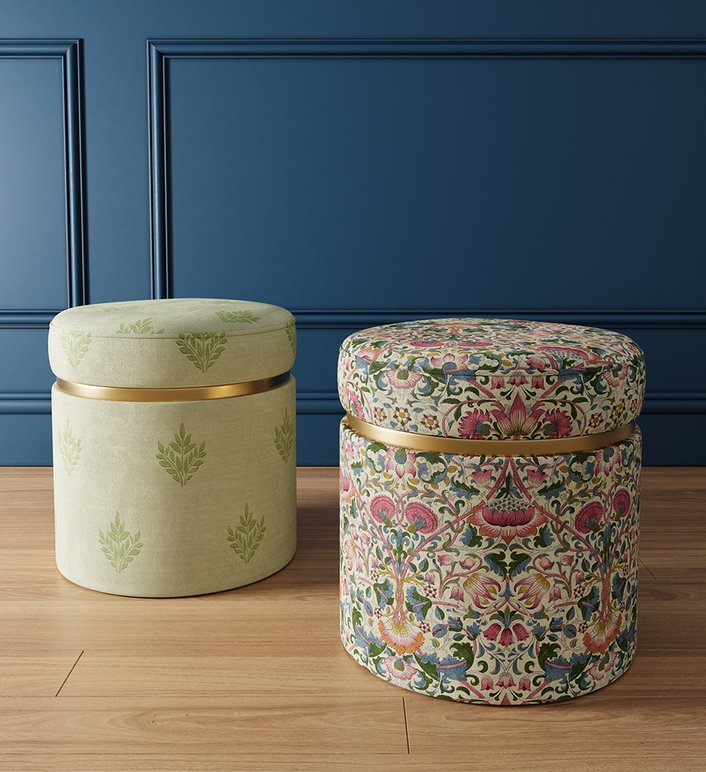 Patterns should coexist peacefully and never compete for attention. When working with multiple patterns, choose differing styles of prints that complement one another. Mixing geometric and floral prints creates trend-forward interest, whereas designing with only geometric or only floral prints makes a room feel busy.
Have fun with your design, and don't be afraid to combine more than one pattern into your space. Just ensure that the patterns follow the rules of the scale.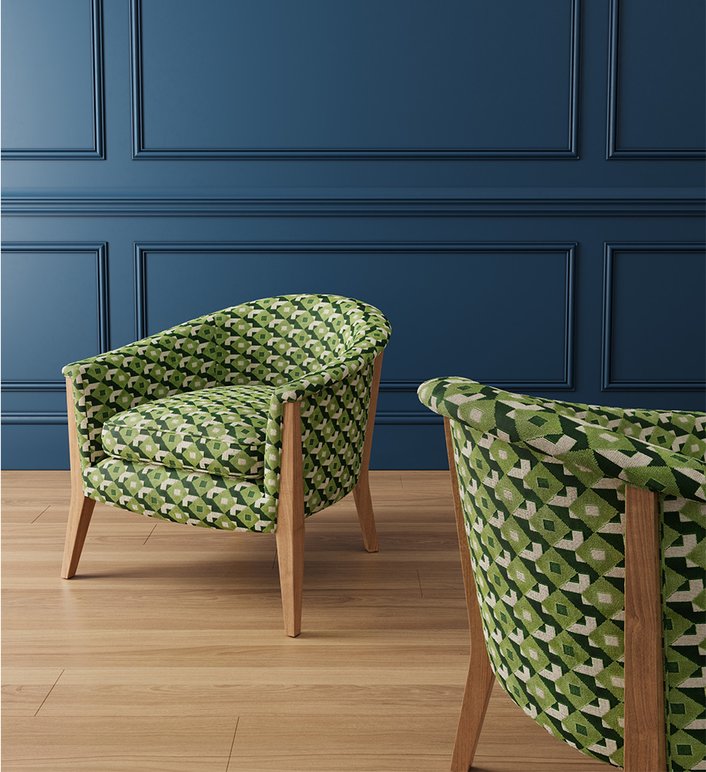 Push Your Style Boundaries
Ensure you're having fun and letting your personality shine through your design decisions. Choose colors and patterns that are the best visual representation of you. The rules of style are meant to guide your choices. Don't be afraid to bend the rules to create a space you love.
Please toggle Label, Title, or Content in the Options tab.