Lamps Plus
Lamps Plus has pioneered the lighting industry for almost 50 years. In 1976, the company opened its first location in Hollywood, California. Since then, Lamps Plus has rapidly expanded to become America's leading lighting retailer.
The company operates 35 stores in the Western United States and has an accessible website that serves customers across the United States and Canada.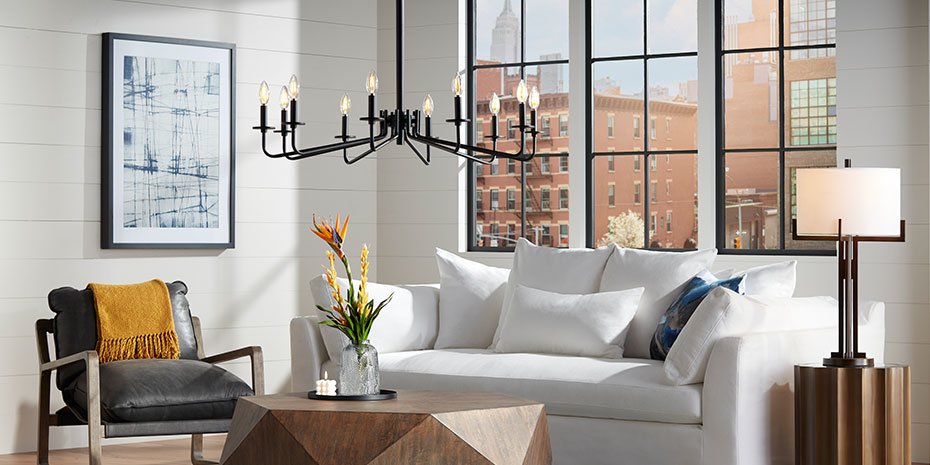 About Lamps Plus
Top Lighting Designs at Lamps Plus
Lamps Plus has an extensive inventory that includes over 90,000 lighting designs from top brands. Shop for ceiling lights, lamps, outdoor lighting, pendants, and more. The company offers lights in a wide variety of finishes and styles to brighten any room.
Do you prefer classy and traditional fixtures? Add glamour to your dining room or foyer with a luxurious glass chandelier. Are you looking for something more eye-catching and unique? Add an eclectic mica mosaic ceiling light or an artsy floor lamp to your living room. Lamps Plus has plenty of options for every home and vision.
If you need guidance, schedule a free consultation with Lamps Plus's certified lighting and design team. Their experts can suggest the perfect design solutions for your space.
Fresh Furniture at Lamps Plus
Update your home with a massive indoor and outdoor furniture selection. Browse thousands of accent chairs, barstools, couches, sectionals, and other seating options at Lamps Plus. Or make your bedroom cozier with inviting beds, headboards, and unique accent furniture.
Back to Brand Directory