1 of 8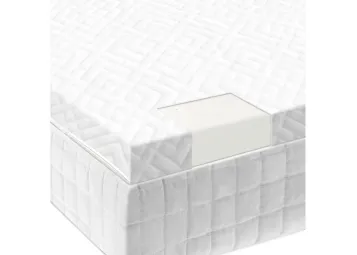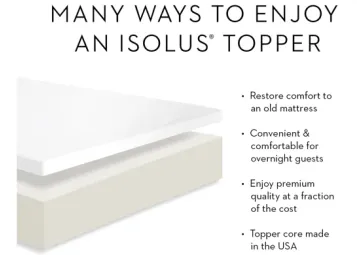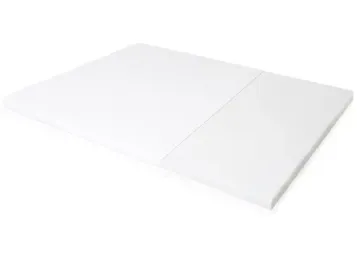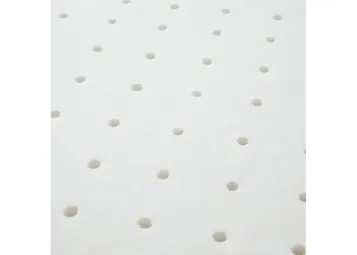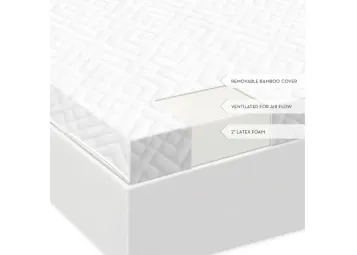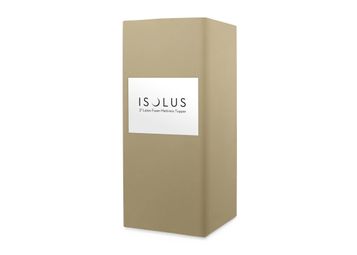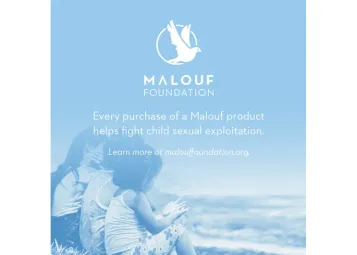 Gardner White
2 " Latex Foam Mattress Topper Full
Enter location for stock & shipping information
Description
With 2 "es of natural latex, this mattress topper provides an easy upgrade to any existing mattress. The resilient latex topper, responds quickly to body weight and position, bouncing back to provide superior relief from sleeping pains. It is ventilated to increase air flow and regulate sleeping temperature.
This ISOLUS® Latex topper core is made in the USA with thorough quality control systems in place. Each topper is made with no fillers, no glue seams and no laminations. The pure material is produced with a consistent latex foam that is poured, vulcanized to remove impurities and then washed and dried to finalize the latex curing process. The end result is a soft, comfortable foam mattress topper that does not wear and break down like other foam sleep products do. This allows you to have a consistent sleep experience over the entire life of your mattress topper.
The surrounding the latex foam is a super-soft, removable rayon from bamboo cover. The breathable material of the cover complements the topper's ventilation qualities for a cooler sleeping temperature.
SKU149111
---
Proudly founded and headquartered in Michigan, Gardner-White Furniture is dedicated to serving its community and providing customers with a positive shopping experience. Gardner-White has been family-owned and operated since 1912 and is proud of the community it serves. The company makes it a top priority to invest in the future of its home state by giving back and providing jobs. Gardner-White lets its principle of improving lives through furniture guide them through the ever-evolving furniture industry. When you invest in a Gardner-White piece, you're investing in a company that puts its community and customers first.
---